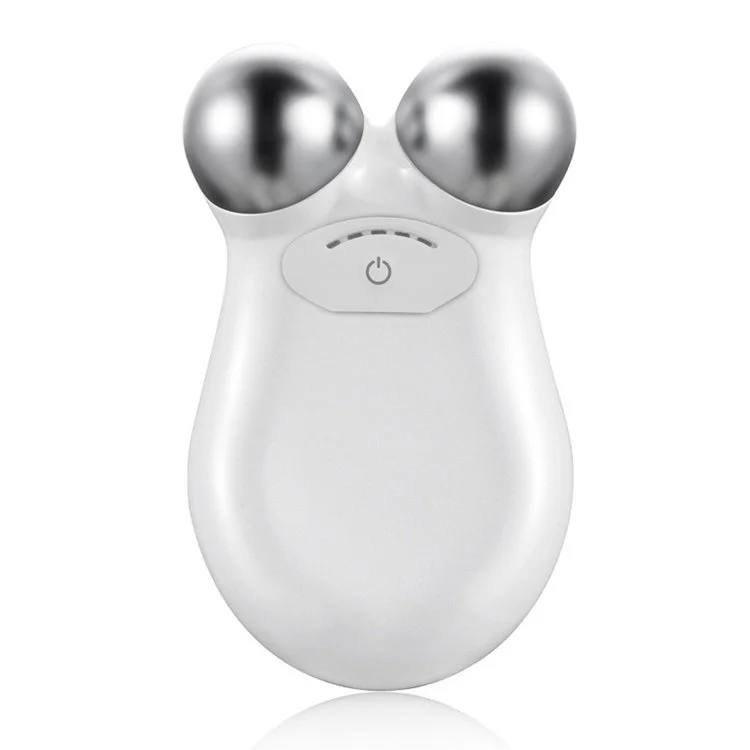 ATP Technology: It features ATP technology that can help improve the appearance of the skin.
EMS Ultra Micro Current: Beauty instrument EMS Ultra Micro Current is designed to benefit the condition of the skin and help improve fine lines on the face. Microcurrent technology is one of the hottest innovations in the anti-aging industry and is used in the best spas and doctor's offices to tone, tighten and firm aging facial skin. It is a low current, typically operating in the 0-400 microamp range, and is a safe and effective technology for clients who want to achieve and maintain a healthier, younger-looking appearance. The results can be so dramatic that microcurrent treatments are called a "non-surgical facelift." )
Convenience: Small and portable, easy to use, from 5 minutes at a time, without much time and effort.
Three-level adjustment: It can be adjusted in three levels, which can be freely adjusted according to the sensitivity of the skin, suitable for more skins.
Low level
Low speed mode
Normal temperature, low vibration direction.
Vibration frequency: 6200 times/minute
Tightens sagging skin, tightens pores, and improves oily and sensitive skin.
Medium level
Medium speed mode
Heating temperature is 42℃, medium vibration sensation
Vibration frequency: 9500 times/minute
Improve the oxygen of cells, according to the alternative function, it promotes the body's circulation stomach, lymphoid dredge and edema, and also has the effect of soothing the skin with balance and stability.
High level
High speed mode.
Heating temperature is 42℃, high vibration sensation
Vibration frequency: 12500 times/minute
Makes to improve the visibility of cells, accelerates blood circulation, promotes the growth of collagen core of fiber cells.

It has an obvious effect on softening wrinkles and fine lines, firming skin, fading melanin and scar, etc.
Package included:
1 x Facial Massager
1 x USB Charging Cable
1 x Manual