Encounter at a certain moment, shining in every moment.
This stylish watch subtly stands out from the crowd. Imported and constructed with movement to ensure accurate timing.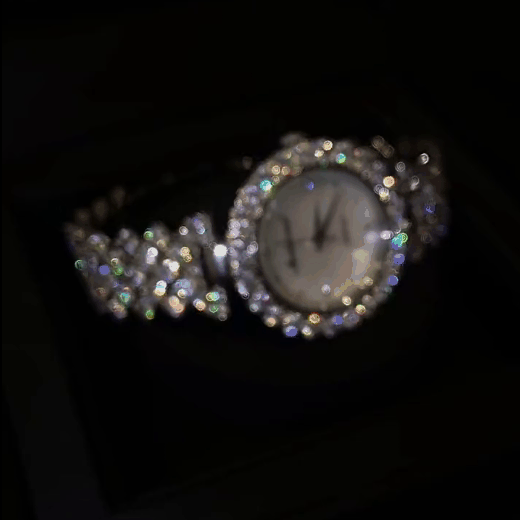 Our jewelry offers irresistible beauty and timeless style. It is easy to adjust based on wrist size to get a comfortable wearing experience. Suitable for the wrists of 3 inches to 9 inches.

Details
Material
The term "lab-created" refers to synthetic gems that have the chemical and physical properties of natural gems but are manufactured in a laboratory instead of naturally formed and mined.
With the Heart & Arrow cutting effect, every diamond restores the item's natural beauty and extreme brilliance. We use four-claw inlay technology. The shiny diamond is firmly embedded in the bracelet, reducing the risk of the diamond falling.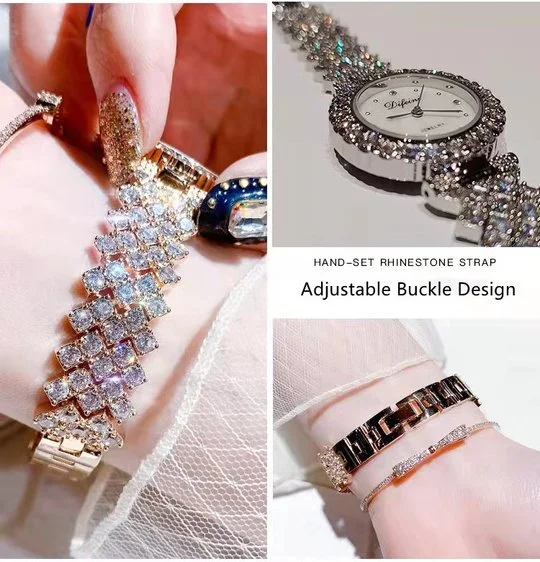 Feature

Case diameter: 30mm
Dial thickness: 8mm
Strap length:210mm (including case)
Adjust the time button, pull out a file is to adjust the calendar, pull out the second gear is to adjust the pointer, after the adjustment, all the heads are pressed in, time and calendar can be normal operation.