Are you still worried about knee support?
Still have cold legs in winter?
Still have sore and tired legs after a day of work?
Have swollen feet and don't know how to solve? 
This is the best winter gift for family ,friends and yourself!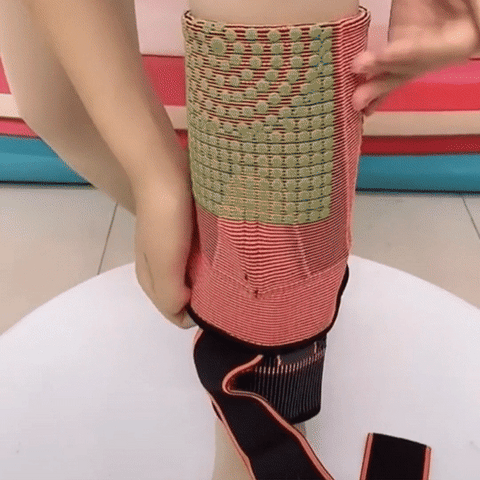 Expert Certification
Say goodbye to cold legs
These knee pads have an excellent extended 3D design that provides a perfect 360° fit for total protection and warmth from calf to thigh.
These knee pads are made with the best compression technology for total protection. Shock mitigation and decompression, distributing knee pressure,, and protecting your knee from injury.
Fatigue Removal
Magnetic therapy to improve blood circulation and helps to relax muscles and reduce fatigue.
It can help relieve pain in your feet after a day of standing. You can even wear it while doing your work.
Knee Protector
The pads can protect your knees, prevent arthritis and relieve joint pain.
It also can fully balance the foot and heel, relax the calf muscles and help relieve muscle pain. Suitable for people whose legs, ankles, or feet are sore and achy from being on their feet a lot.
Relieve swelling of the legs
 By heating the legs, this knee sleeve helps to increase the speed of metabolism, remove toxins from the body.Relieve the swelling and fatigue in your legs.
This Knee Sleeve saves you tons of money!
Several customers here at the office have already used this and have seen positive improvements. This alternative can save over $2,500 per year from expensive gym visits.
❤️ EXCELLENT DESIGN: Carefully sewn upper and lower cuffs fit snugly around the legs and won't restrict your mobility. Lightweight, breathable Polyester fiber provides superior all-day comfort.

❤️MULTIFUNCTIONAL: This knee brace is suitable for all activities and sports that require heavy use of your joints, such as basketball, volleyball, soccer, tennis, baseball, running, weightlifting, gym fitness training, jogging, hiking, crossfit, golf, etc.
Product Details: Tourmaline Acupressure Self-heating Shaping Knee Sleeve
Color: BlackREDGREEN