Keep a clean and tidy sink!
The kitchen sink is one of the most active areas in the house. Keeping the sink clean can be challenging and neglecting it can lead to expensive plumbing problems, bacteria and mold.
Cleaning the sink will preserve the appearance, smell and durability of the sink which ultimately keep the plumbing clean and 'healthy'. Plumbing problems can be a real nuisance and professional treatment of them is necessary and expensive!
This is where our revolutionary solution comes in.
 Our magic shelf creates a healthy and clean environment by keeping cleaning supplies dry and organized.
With the help of the evenly spaced drainage holes, which allow the water to drain safely from the bottom and give the sponges and rags time to dry properly and saves you problems and a lot of money.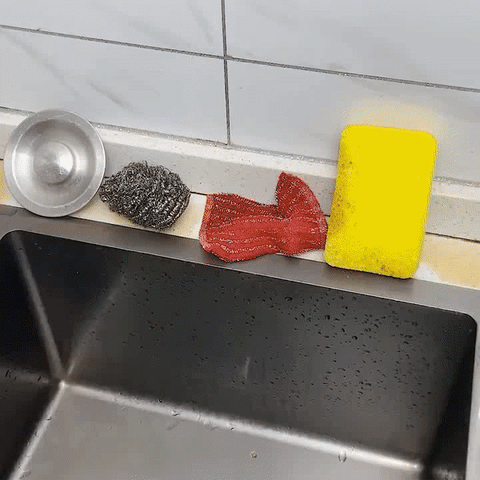 Innovative design!
The sophisticated design is suitable for a wide range of uses and fits different sizes of sinks.
All that remains is to place the page in the desired place and everything is ready to use!
Towel bar.
The magic sink shelf provides a tidy place for hanging and drying towels, keeps the cloth dry, ventilated, clean and hygienic.

Drainage box.
The innovative design provides quick drainage and lots of space for storing scrubbing tools, dishwashing liquid, hand sanitizer and whatever else you want! 
Easy installation.
Designed as simply as possible, easy to remove.
Installing the buckle is easy and stable
.